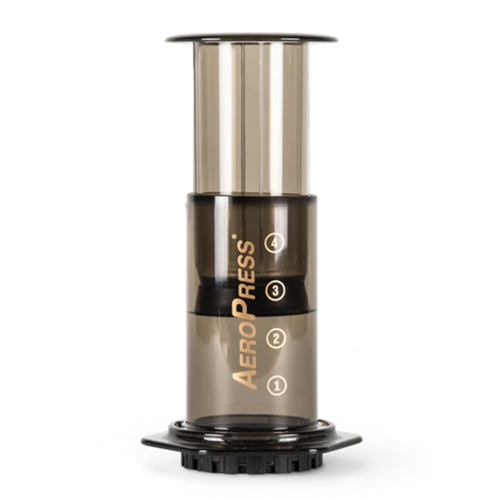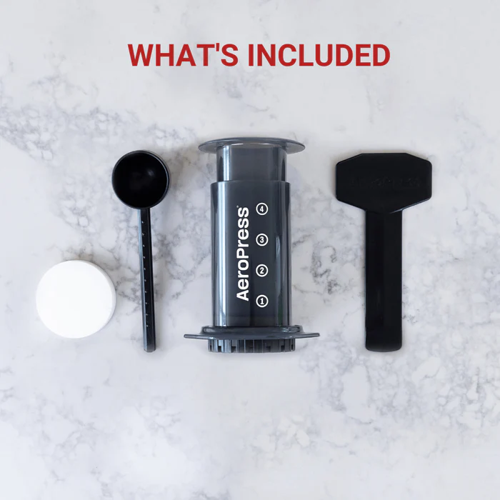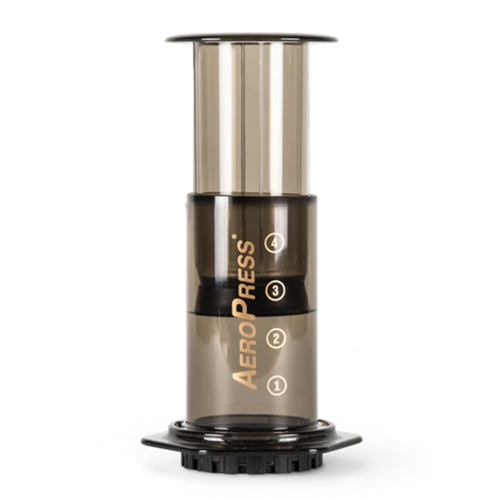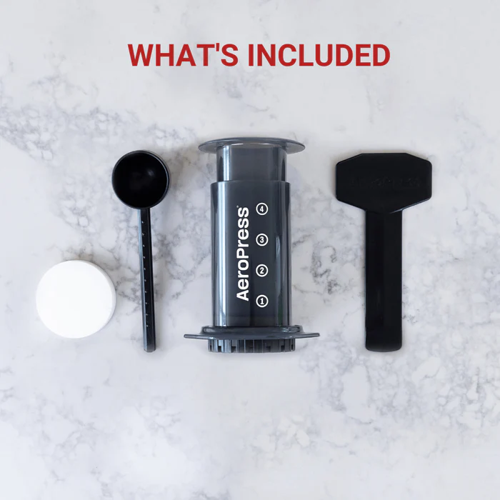 AeroPress Coffee Maker – Original
$74.90
The AeroPress Original sets a new standard for coffee lovers, who can make incredible tasting coffee and espresso at home. Immersion brewing technology extracts the most flavour and a paper micro-filter ensures no grit.
The result: clean, bright, smooth coffee.
11 in stock
Introducing the AeroPress patented 3-in-1 brew technology, which combines the best features of several brewing methods into one portable and user-friendly device. Say goodbye to mediocre coffee from expensive machines and experience smooth, rich, and grit-free coffee with a delicious full-bodied finish that lingers long after your last sip. The AeroPress is incredibly easy to use, so you can enjoy a perfect cup of coffee every time without any hassle.
Just combine hot water with your favourite Sabio coffee, stir and plunge. You'll know it's working when you hear the roaring sound only an AeroPress can make. When you're done, pop the "puck" of tightly packed grinds into the trash, rinse the plunger and you're done. 3 in 1 flavour with no mess in about a minute.