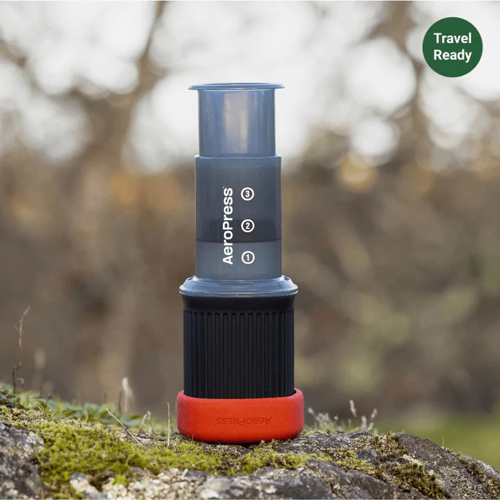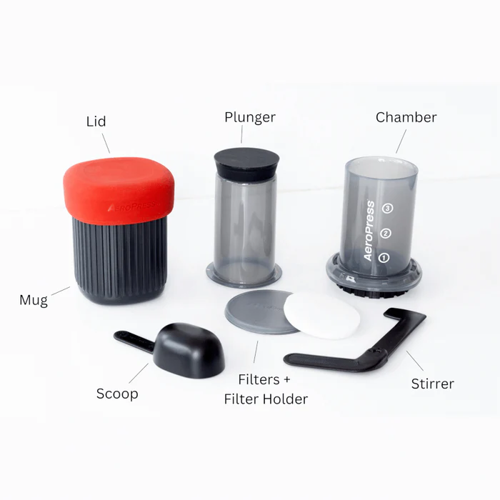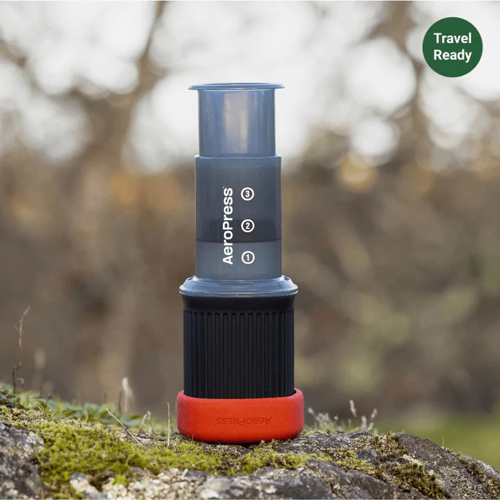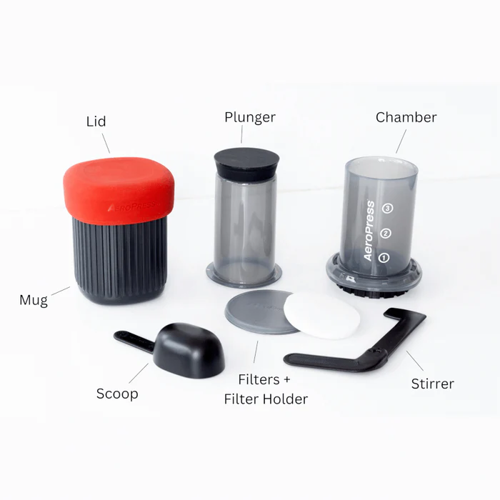 AeroPress Coffee Maker – GO
$79.90
Make a perfect cup of coffee, anywhere
Whether it's outdoor adventures, traveling, or at the office, AeroPress Go makes great coffee, anywhere.
11 in stock
The AeroPress Go travel coffee maker is designed to cater to the needs of coffee enthusiasts with an active lifestyle. It provides everything required to brew fantastic coffee effortlessly, no matter where you are. With its ability to produce smooth and pure-tasting coffee without any acidity or grit, it is optimised for traveling, camping, and boating. And, it's a great way to free yourself from the mediocre hotel coffee!
Compact design, with mug included: Includes microwaveable mug and lid that doubles as a traveling case so you can brew coffee anywhere. Quick to clean and pack up.