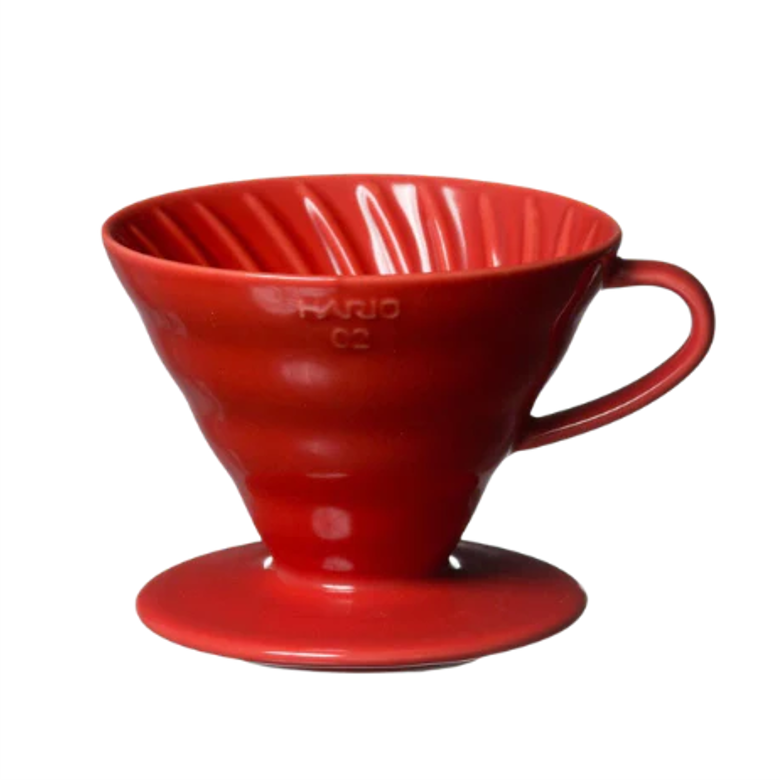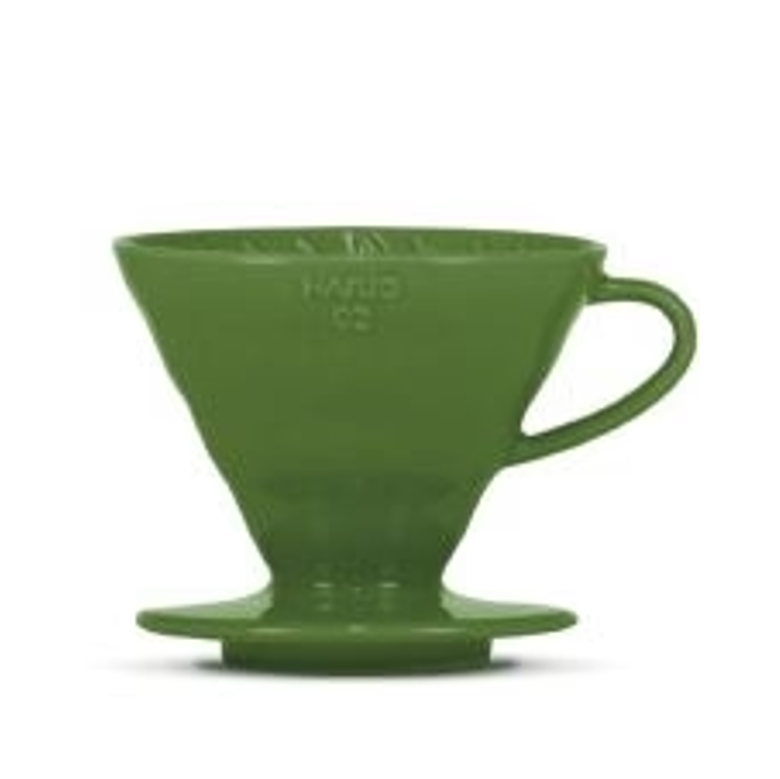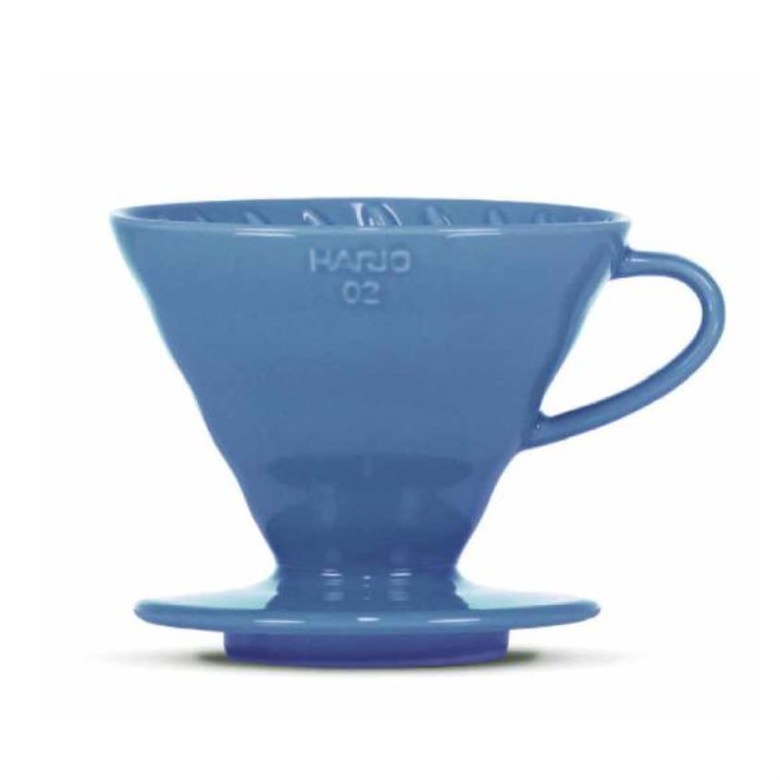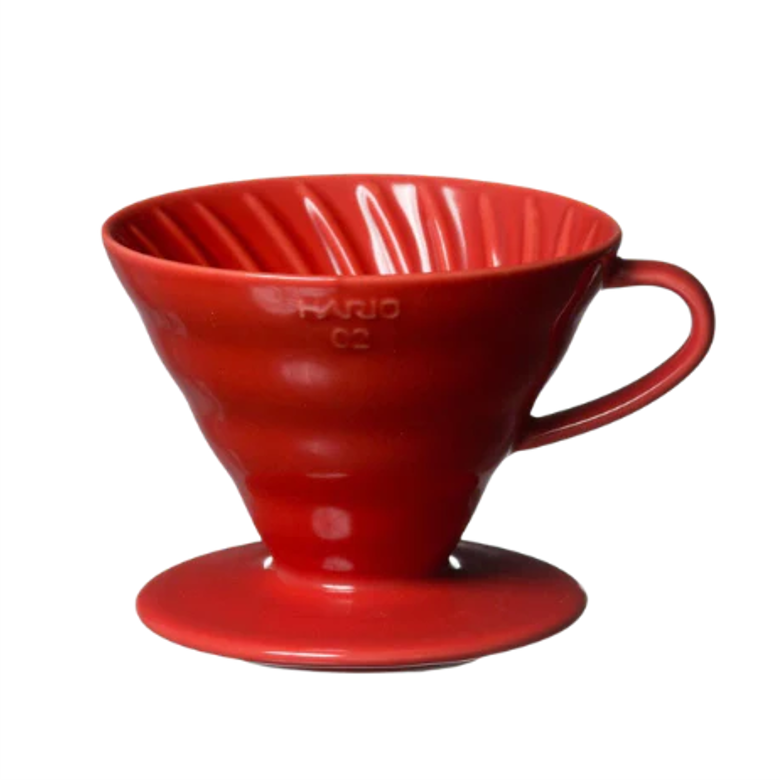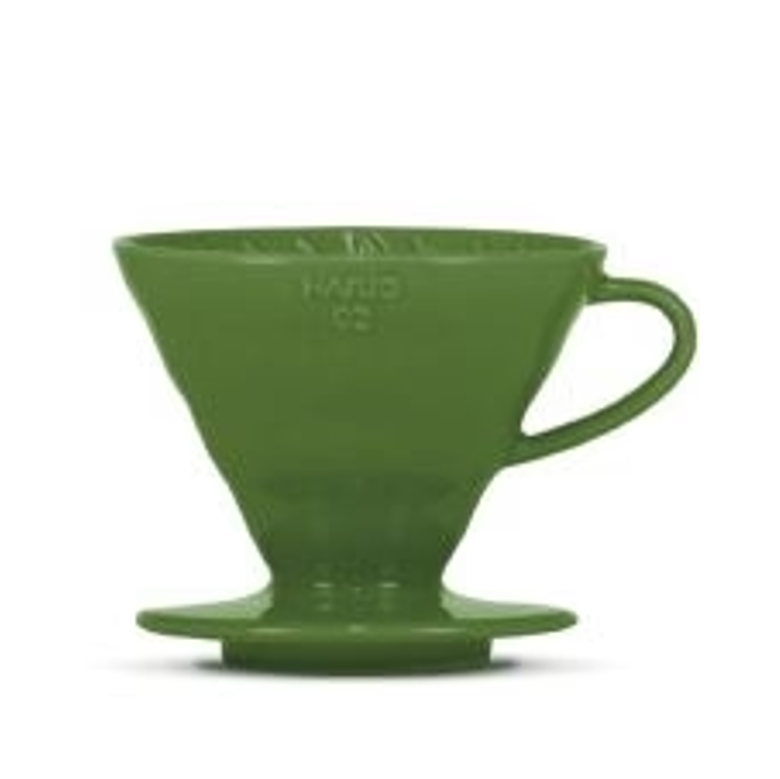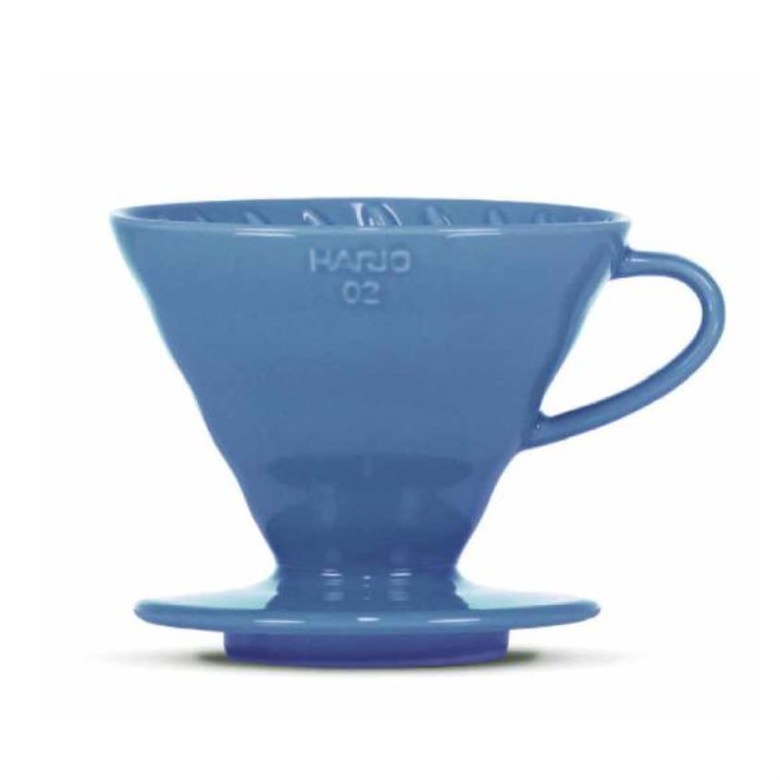 Hario V60 Dripper 02
$59.00
The V60 has a conical shape for deeper layering of the coffee grounds, producing a rich umami flavour.
The single large hole provides the ultimate freedom. Pour the water quickly for a light flavour or slowly if you like your coffee rich.
The exquisite ceramic dripper and the functional beauty of your V60 product create a stunning contrast between the traditional and the modern.
It is the combination of it's 60 degree angled design, large single hole in the middle and spiral ridges around the edges that produces wonderful pour-over style coffee!
Colour

Dark Green, Teal Blue, Red

Specifications

Size: V02
Material: Ceramic
Dimensions: W 140 x D 120 x H 102
Made in: Japan
Inclusions: Brew guide and V60 measuring spoon (plastic)