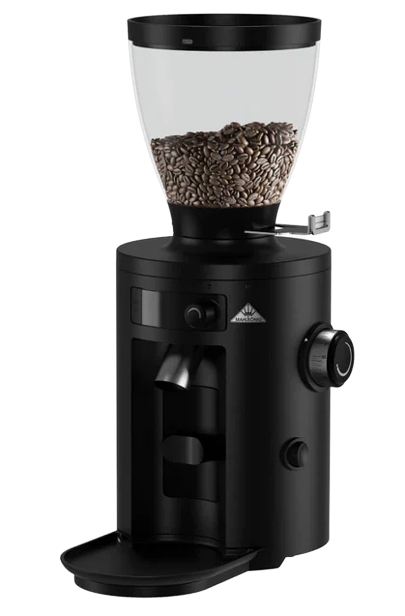 Mahlkönig x54
$1,200.00
The Mahlkönig x54 Allround Home Grinder is suitable for all brewing methods and delivers the perfect, consistent grinding result. The steel 54mm flat burrs ensure an even particle size for optimal taste. Designed for the discerning coffee connoisseur, the X54 combines cutting-edge technology with elegant aesthetics.
Equipped with intuitive controls and a user-friendly interface it can be connected to the Mahlkönig app for dial-in assistance and recipe management.
Grinder includes a Mahlkönig stainless steel cup and 2x swappable fronts.
*This is a special order product and subject to availability
Colour

Black

Dimensions

Width: 19cm
Depth: 28cm
Height: 42.5cm
Weight: 5.1kg

Power

220-240V // 50/60 Hz // 1~ // 120 W

Burr Details

54mm, Steel

Hopper Capacity

500g

Features

Stainless Steel Mahlkönig Cup
2 Swappable Fronts
Connect your Mahlkönig x54 Home Grinder via Wifi to the Mahlkönig app