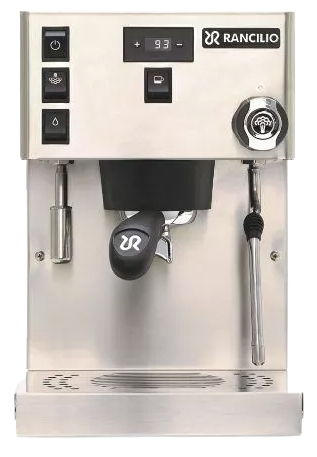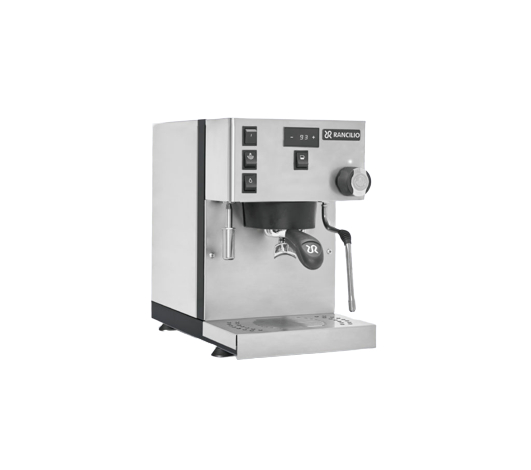 Rancilio Silvia Pro
$3,150.00
Designed with meticulous attention to detail, this professional-grade espresso machine offers a fusion of cutting-edge technology with a timeless design. Elevating your coffee game to new heights, the Silvia Pro delivers a brewing experience of the highest standards.
Equipped with a powerful dual boiler system, the Silvia Pro ensures optimal temperature stability, enabling you to extract the full flavor potential from your favorite coffee beans. With dedicated boilers for both, brewing and steaming, you can achieve consistent and precise control over the entire brewing process, resulting in rich, velvety espresso shots and perfectly textured milk for lattes and cappuccinos.
Crafted with the discerning barista in mind, the Silvia Pro features a user-friendly interface that allows you to customize and fine-tune every aspect of your espresso extraction. From adjusting the brewing temperature to dialing in the perfect extraction time, you have complete control over your coffee's profile, tailoring each shot to your personal taste preferences.
The Silvia Pro's commercial-grade components and build quality ensure durability and reliability, making it a true workhorse for both home and professional use.
*This is a special order product and subject to availability
**Price may vary depending on variation sought
Dimensions

Weight: 250mm
Depth: 420mm
Height: 390mm
Weight: 20kg
Adjustable Feet: No

Interface and Operations

Power-on timer: Yes
Pressure Gauge: No

Brewing Technology

Ergonomic portafilter
Filter baskets: 14/18 gr
Brewing group: Brass
Shot Timer: Yes
Temperature Indicator: Yes
Temperature regulation: Buttons
Brew Temperature Control: 2 PID

Supply

Power Supply:
120V~, 60 Hz 220–240V~, 50-60 Hz
950 – 1000 W (120V), 1100 W (230V)

Water Supply: Built in 2L Water Tank

Hydraulic Circuit

Steam Boiler: 1 L
Coffee Boiler: 0.3 L
Vibration Pump: 2