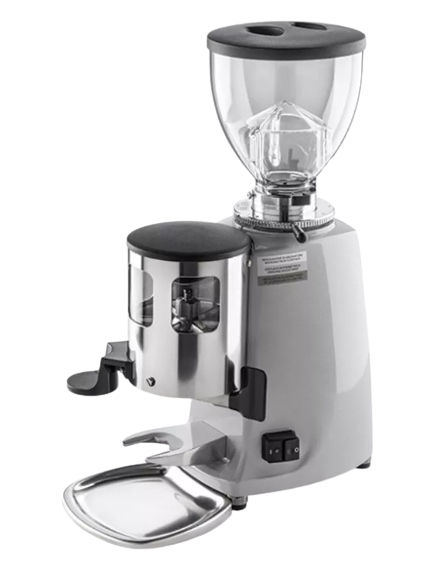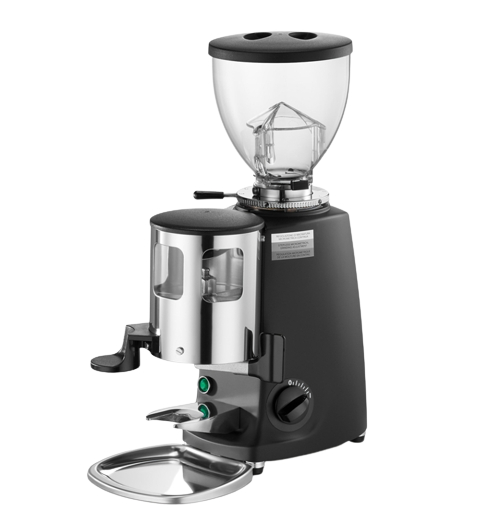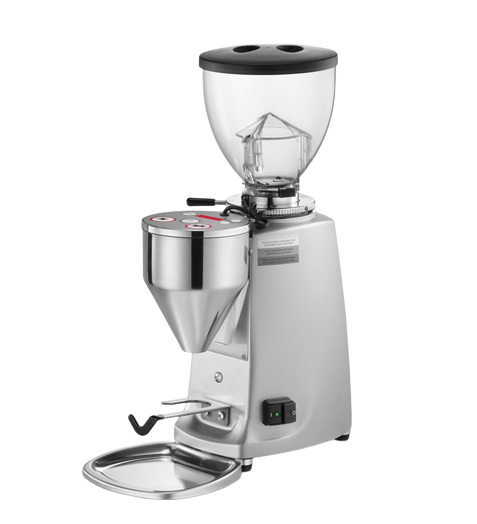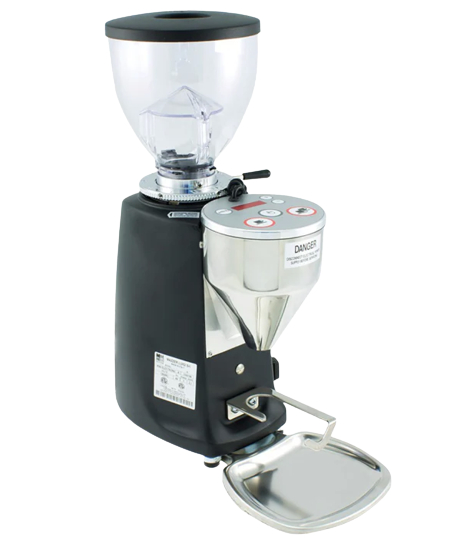 Mazzer Mini Grinder
$1,530.00
The Mazzer Mini Grinder ensures durability and reliability. Its sleek and minimalist design seamlessly blends into any kitchen or coffee shop environment, adding a touch of elegance to the overall aesthetic.
With its stepless grind adjustment mechanism, the Mazzer Mini Grinder provides ultimate control over the fineness of the coffee grounds. Whether you prefer a fine espresso grind or a coarser consistency for your French press, this grinder allows you to effortlessly dial in the perfect setting to suit your brewing method and personal taste.
Equipped with flat burrs, the Mazzer Mini guarantees a consistent grind size, resulting in optimal extraction and a more flavorful cup of coffee.
Available in both manual paddle dose or the Mini Mazzer Electronic which gives the ability to set a programmed grind time for a single or double shot. The grinder then doses this preset coffee volume with each push of the button, saving on coffee wastage and providing that all-important consistency.
Hand made in Venice, Italy, the Mazzer Mini has long been renowned as a workhorse grinder, capable of performing well in a domestic environment or commonly as a decaf grinder in a busy café.
*This is a special order product and subject to availability
**Price may vary depending on variation sought
Model

Manual, Electronic

Colour

Silver, Black

Dimensions

Width: 168mm
Depth: 340mm
Height: 470mm
Weight: 10kg

Burr Diameter

Manual 58mm, Electronic 64mm

Power

250 W

Grind Adjustment

Stepless micrometrical grind

Hopper Capacity

0.6kg