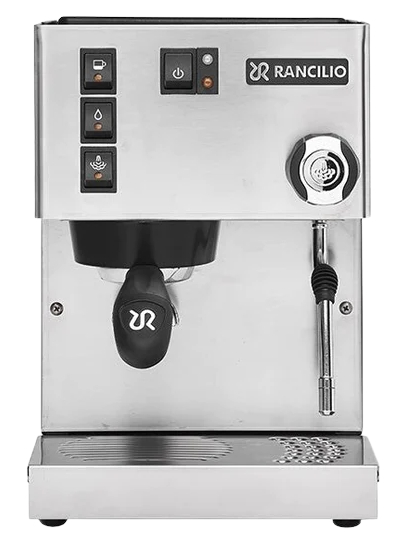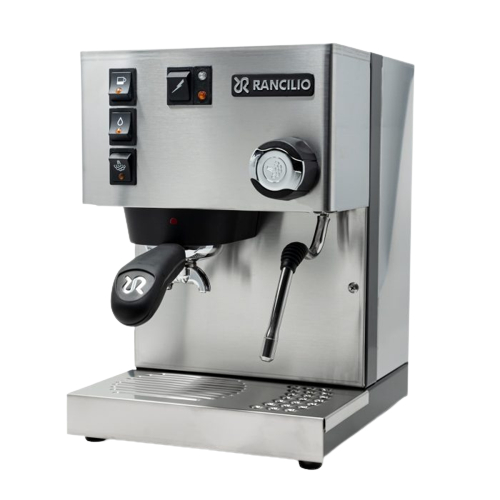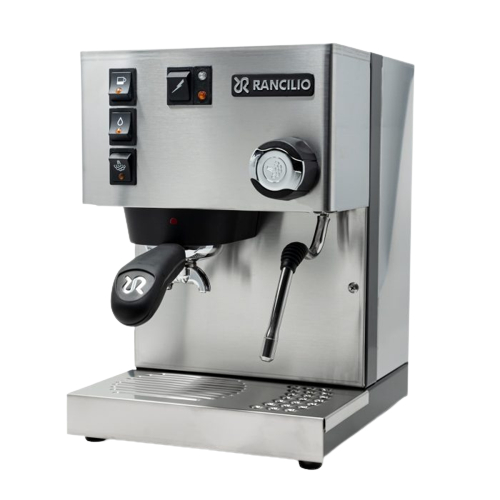 Rancilio Silvia M
$1,625.00
The Rancilio Silvia M boasts a sleek and timeless design that effortlessly blends form and function. Its sturdy stainless steel construction exudes durability, while the compact footprint makes it ideal for both small countertops and larger kitchen spaces. Combining elegance with practicality, this machine is a true showpiece that complements any décor.
Behind its beautiful exterior lies a powerful performance that delivers café quality espresso extraction. Equipped with a commercial-grade brass boiler, the Silvia M ensures optimal temperature stability and pressure control. This means you can achieve consistently smooth and rich espresso shots every single time.
With the Silvia M, customization is key. The machine features a versatile and user-friendly control panel, granting you full command over every aspect of your brew. Adjust the brew temperature, fine-tune the extraction time, and explore various brewing techniques to create your perfect cup of espresso, tailored to your taste preferences.
Thanks to its advanced steam wand, the Silvia M lets you effortlessly froth milk to create velvety microfoam for lattes, cappuccinos, and other specialty drinks. Achieve café-quality milk texturing and become your very own barista, impressing family and friends with your latte art skills.
As a testament to its longevity, the Rancilio Silvia M is built to withstand the test of time. With proper care and maintenance, this espresso machine becomes a cherished heirloom, ensuring years of exceptional performance.
*This is a special order product and subject to availability
**Price may vary depending on variation sought
Colour

Stainless Steel, Black

Dimensions

Width: 235 mm
Height: 340 mm
Depth: 290 mm
Weight: 14 kg
Adjustable feet: No

Interface and Operations

Power-on timer: No
Pressure gauge (coffee boiler): No

Brewing Technology

Ergonomic portafilter
Filter baskets: 14/18 gr
Brewing group: Brass
Temperature regulation: Manual
Brew Temperature Control: Thermostat

Supply

Power Supply:
120V~, 60 Hz 220–240V~, 50-60 Hz
950 – 1000 W (120 V) 1150 W (230 V)

Water Supply: Built-in 2 L Water tank

Hydraulic Circuit

Coffee Boiler: 0.3 litre
Vibration Pump: 1